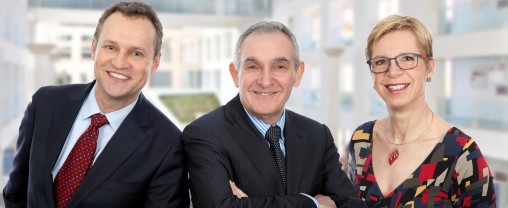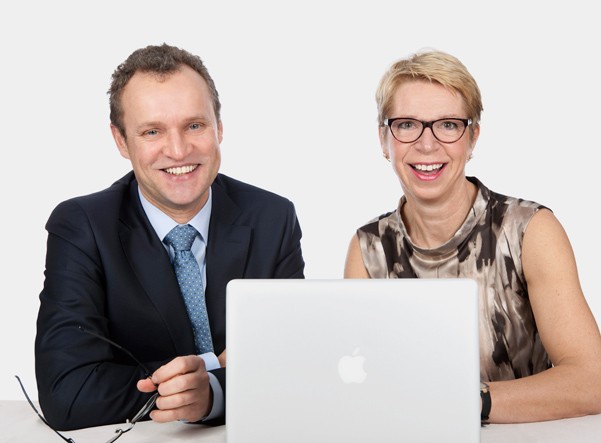 The Talent Alliance assembles a network of highly experienced professionals in Leadership Assessment and Development with strong business acumen.

We operate across Europe and beyond. We are nimble, focused, and highly flexible to meet your needs.
Our Team
BRUSSELS & PARIS
Olivier Schobbens
Brussels +32 475 69 48 52
A former HR Executive and experienced leadership psychologist, Olivier focuses on executive assessment, coaching and leadership diagnosis. He co-founded The Talent Alliance in 2011.
He assists a wide diversity of companies at every stage of their leadership pipeline. As an assessor and coach, he engages in in-depth, trusting and insightful dialogue leading to deeper self-awareness. He helps companies design their succession planning strategies and deliver major international talent management projects.
A Licensed Psychologist (U.C.Louvain), he also graduated from the IMP programme at INSEAD. He operates globally and is fluent in French, Dutch and English.
LONDON
Rob Irving
+44 7771 947 889
Rob is the co-founder of The Talent Alliance. For over 20 years, he has led executive assessment practices with distinguished firms such as Whitehead Mann and RHR International in London.
Rob has worked closely with global corporate clients, supporting some of the largest M&As in the UK and overseas. He has assisted many organisations to select board talent, build their succession plans and develop a board performance evaluation methodology.
Rob is recognised for his rich experience and deep insights into individual behaviour and leadership effectiveness. He holds a BA in Sociology from York University, an MSc in Organisational Psychology from London University, and obtained his Ph.D. at the Birmingham University.
LONDON
Sophie Giles
+44 7976 294827
Sophie Giles is an experienced business psychologist with business savvy. She has extensive experience assessing and supporting the development of senior executives. After a first experience at a leading investment bank, she has worked for premier business psychology consultancies across a range of industries.
Sophie graduated in Psychology at the Universities of Bristol (UK) and New South Wales (Australia). She is a Chartered Occupational Psychologist with the British Psychological Society.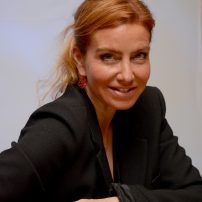 PARIS & BRUSSELS
Tania Haboucha
Tania Haboucha brings a wealth of experience in Talent Management, combined with a keen eye for individual talents and career potential. She specializes in in-depth executive assessment, career counseling and succession planning.
Prior to joining The Talent Alliance, her experience has spanned across multiple industries (equipment goods, financial services, etc.). In the past 5 years, she has created the executive talent management function in a large entrepreneurial IT services group.
Her warm and passionate interpersonal style, her combination of intuition and rigorous analysis, contribute to her being a valued trusted advisor to her clients.
Tania graduated in Business Administration at ICHEC in Brussels. Later in her career, she obtained a MA in Psychology at Columbia University. She is fluent in French, English and Dutch, and conversant in Italian and German.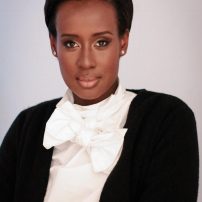 BRUSSELS AND PARIS
Flora Mets
+32 493 87 80 30
Flora Mets specializes in in-depth executive assessment, leadership development and succession planning. Prior to joining The Talent Alliance, she has built over the past 15 years a track record of supporting strategy and culture transformations in complex environments and M&A contexts.
The first part of her international career has been with top management advisory firms, spanning finance, performance improvement and strategy consulting. She shows unique commitment and passion for her clients with an authentic, caring yet challenging approach.
Flora holds degrees in Business Administration and Finance & Law from Solvay Business School in ULB (Brussels). She gained additional leadership training at INSEAD and HEC Lausanne. She is fluent in French, English and Rwandese, and has a good mastery of Dutch.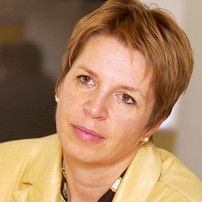 BRUSSELS
Eva Lauwers
+32 477 22 25 58
Before becoming an executive coach and assessor, Eva had a fast-moving career in the pharmaceutical industry. During the last 10 years of her corporate career, she has been a BU Director, Marketing Director and HR Director for Pfizer Belgium.
She works for a range of companies, from family businesses to global corporations. Her clients highly appreciate her credibility, supportive yet demanding style, and deep personal values. She is both direct and highly respectful.
She graduated as a licensed Psychologist at the Free University in Brussels. She is trilingual Dutch-French-English.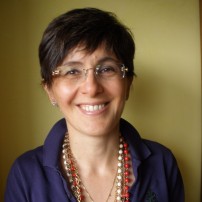 MILAN
Laura Trivi
Laura has an extensive experience in organization and people development, and has become a trusted advisor to global and entrepreneurial companies across different industries. She is also active in researching and developing potential assessment, coaching and career development practices and tools to support organization and people development in multinational environments.
She is Master in Organizational Psychology and a graduate from IMD's General Management Program (Lausanne). She is fluent in Italian and English.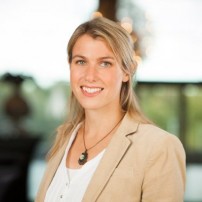 AUSTRIA AND GERMANY
Verena Wecker
A business and leadership psychologist, Verena specializes in executive assessments, individual and team coaching, and intercultural team management. She has among others accumulated experience supporting the international teams in charge of Airbus' A350 XWB, helping them achieve high levels of performance in a complex, high-pressure intercultural environment.
Verena graduated from the Universities of Giessen (Germany) and Toulouse (France). She is trilingual German-French-English.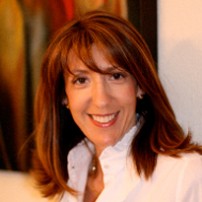 LUXEMBOURG
Emmanuelle Michels
Emmanuelle is a highly professional and impactful leadership consultant. Over the past 8 years, she has focused on Executive Coaching and Assessment. Previously, she led Russell Reynolds Associates' Asset Management & Private Banking businesses at European level, out of Paris and London. She also led RRA's Europe-wide Executive Assessment Practice at European level.
Earlier in her career, Emmanuelle worked in the Investment Banking and Project Finance divisions of Barclay's. She is a graduate from HEC Paris Business School.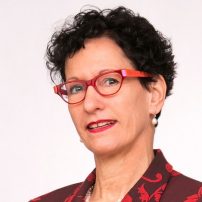 FRANKFURT
Carmen Abraham
Carmen has been working as senior executive coach since 2007, helping foster her clients' personal success in business, especially in tough times of change and demanding challenges.
Before Carmen reinvented her career, she worked for more than 20 years in senior management roles in marketing, among others at Accenture and Deutsche Bank Wealth Management.
Carmen holds a degree in German and French Philology from the Johannes Gutenberg University in Mainz. Her formal training as executive coach was provided by one of the most recognized private institutions in Germany. She speaks German, English and French.