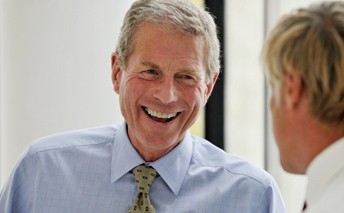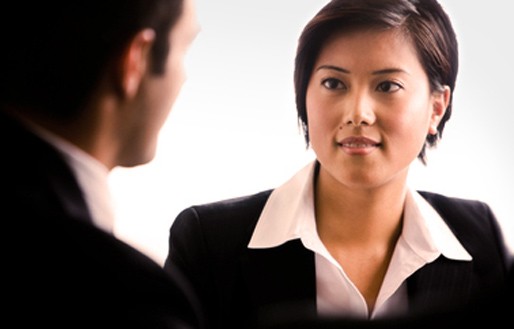 APPOINTING SENIOR LEADERS
"We need to be 100% sure we pick the right person..."
We provide deeper insights on key appointments
Senior executives each have their unique style, strengths and flaws which deeply impact the business and culture of their organisation. You need to understand these subtle nuances and anticipate the difference they'll make.
Our in-depth assessments help you make more informed appointments and successions – with internal or external candidates.
We go far beyond checking résumés or psychometrics. Through powerful questions and observations, we build an in-depth understanding of how each executive operates and leads.
We match these insights with your strategic business requirements and provide insightful and practical advice.
More
LEADERSHIP DEVELOPMENT PLANNING
"How do I become a stronger leader?"
We help you identify senior talent – and grow it
Developing leadership requires self-awareness. Through an in-depth conversation, we'll start with a shared picture of where you are today. Where are your strengths? Do you leverage them effectively? And where could you get to the next level?
Then, we'll help you translate insight into action. We'll support you as you build a tangible, energising action plan to become your better self. We'll challenge you to find new ways to engage with people around you, identify projects to stimulate and stretch your skills, and talk through the career steps to best test and deploy your talents.
Together, we'll help you on your way to success.
More
EXECUTIVE COACHING
"Great talent, big pitfalls – can you help them?"
We engage in impactful conversations for lasting change
Modern coaches often focus on being neutral 'sounding boards' to help you reflect on your choices. Is that really enough?
We go beyond that space. We are business people: we know your world and its demands. We are also psychologists: we'll guide you to the core of your personal challenges.
By your side, we'll help you become more of the leader you aspire to be.
More
SENIOR HIGH-POTENTIALS
"Who will sit at the ExCom table tomorrow?"
We help you get High-Potentials ready for the boardroom
When it comes to identifying High-Potentials, everyone has an opinion – but no one speaks the same language. To get your Executive Committee aligned you need a common vocabulary, plus robust, time-tested predictors of potential.
These are the foundations provided by our proprietary methodology, Career Keystones®.
Career Keystones® enables you to identify development actions that will best test and deploy the potential of your top talent. Career opportunities are too precious to be left to chance. We'll help you get it right, and get the next generation of executives ready to lead your organisation.
More
LEADERSHIP DIAGNOSIS
"I need a second opinion on that team."
We identify and remove roadblocks to performance
Are warning lights flashing in your organisation? Rising resignations, unhappy customers or untapped business potential? Deeper issues are at play.
Guided by our Leadership and Organisation Diagnosis methodology, we listen and clarify where people, strategy and structure are out of sync.
We deliver unvarnished yet respectful diagnosis, and suggest a path forward – so that you can build for the future.
More
BOOSTING MANAGEMENT TEAMS
"As a team, we need to get from good to great."
We'll take your management team to the next level
Today, "good enough" management teams just don't cut it. To unlock your company's potential, you need a great mix of shared passion, robust dialogue and joint cooperation.
To achieve this, we help inspire frank conversations that build a deeper level of trust and alignment.
There's no team-building gimmicks – just a pragmatic and transparent approach in which we support each person, and the team as a whole, until everyone's operating at the next level.
More
INTERNATIONAL MOBILITY
"Our expats need to integrate right away."
We help executives operate across cultures
In an ever-shrinking world international assignments are an everyday part of doing business.
Yet there are significant risks when deploying people across cultures. Some people might not have the 'right' motivations for seeking work abroad. Others may assume that their way will be effective wherever they are.
We're equipped to make people more aware of the preferences and beliefs they bring with them. We help them understand their strengths, manage their biases, and expand their repertoire of management styles.
This way, we enable them to make the most of their assignment, get the best from their teams and build great relationships with new stakeholders.
More
CAREER COUNSELLING
"What's next for my career?"
We help you reflect on your career options – and engage for the future.
A successful career can feel like a runaway train: challenge after challenge, round-the-world travel, year after year. It's only when you pause that a deeper question arises: is this what you really want?
You need a sounding board to help you take stock and explore these deeper questions. Someone who helps you clarify your core talents and aspirations. A sparring partner, supportive but not soft, who knows what it takes.
In short – someone from the Talent Alliance.
More
ALIGNING PEOPLE WITH STRATEGY
"We have a new strategy. That was the easy bit."
We bring your new strategy to life
Designing a new strategy is only the start: giving it 'heart and hands' is the hardest part. The new approach must shine through every action and decision, at all levels of management.
We can help you translate your business requirements into a new set of leadership behaviours. We'll then work with each executive to identify and enact the personal changes needed.
This is how we'll help you bring change to life across your entire organisation.
More
SUPPORTING MERGERS & ACQUISITIONS
"We've merged – now we need to align and move forward."
We help assemble management teams after M&As
Merging two organisations is like making armies cross a river: there's no staying in the middle.
Leaders have to be thoughtful yet decisive and swift in execution. They have to be ready to run the business differently if they're to realise its potential.
The Talent Alliance has a proven track record in helping scan key talent and assembling management teams that combine the right skills and mind-sets.
Together, we'll help you cross that river to storm the competition.
More
360° FEEDBACK
"How does my team experience my approach?"
Our 360° tool is uniquely suited to your needs
You already appreciate the value of a 360° survey to help people gauge their impact and develop as leaders. But maybe, like us, you're frustrated by the tools you've found in the marketplace.
You want something simple and inexpensive. But run-of-the-mill tools aimed at junior and middle managers just won't do: you need to pinpoint those behaviours you want your leaders to demonstrate.
Our modular, multi-lingual solution is built on a directory of 25 robust capabilities. You can freely choose among them, and tailor the level of detail you require, without hidden costs.
Naturally, we'll be at your side to help your people make the most of the feedback they receive.
More
EXECUTIVE ONBOARDING
"Great new hire – now we need to set her up for success."
We accelerate the success of newly appointed executives
Letting new hires sink or swim is risky and expensive – especially when research shows about half of newly appointed executives leave 18 to 24 months after starting work.
Onboarding failure is not a sign of weakness – but neither is it inevitable.
Through practical steps and enhanced dialogue, The Talent Alliance is at your side to set executives up for success and help them thrive, faster.
More